Bought the Jeep through eBay from a guy in Golden, Colorado
on July 19th, 2007 for the sum of $1750.00. Towed it home
on the car hauler, but it ran and drove great!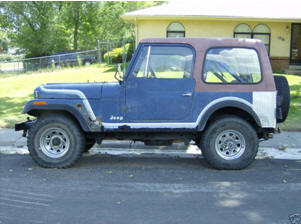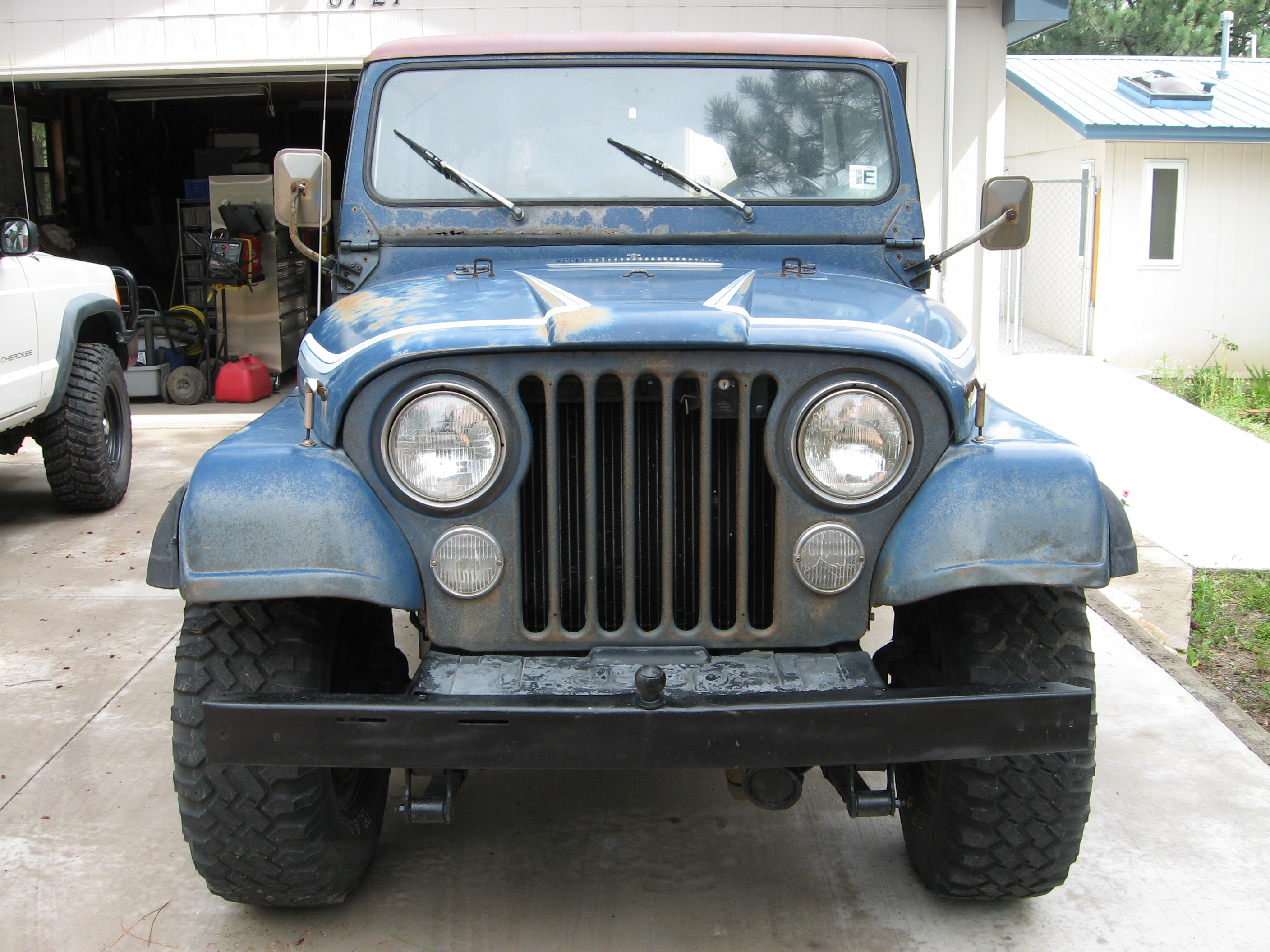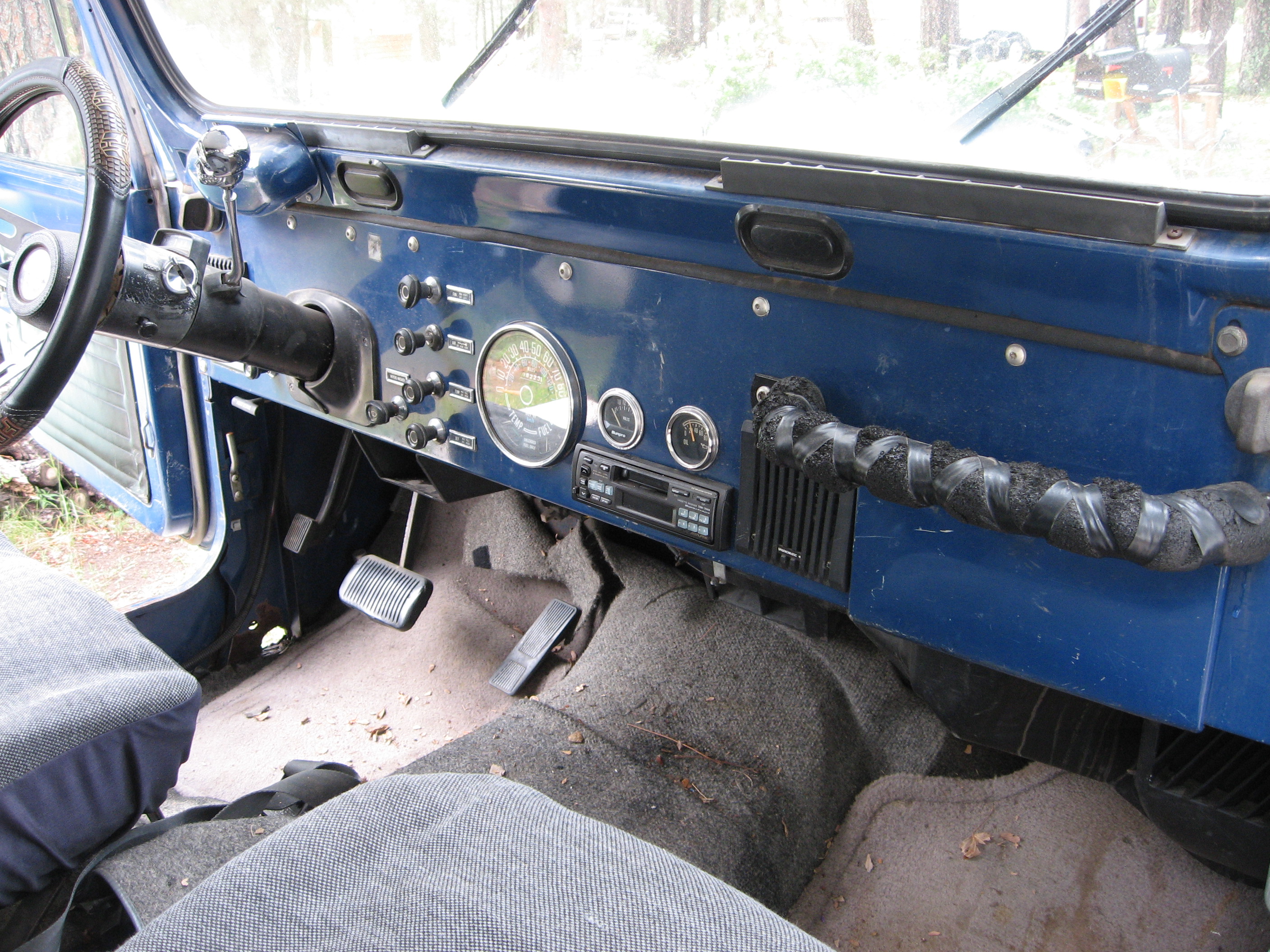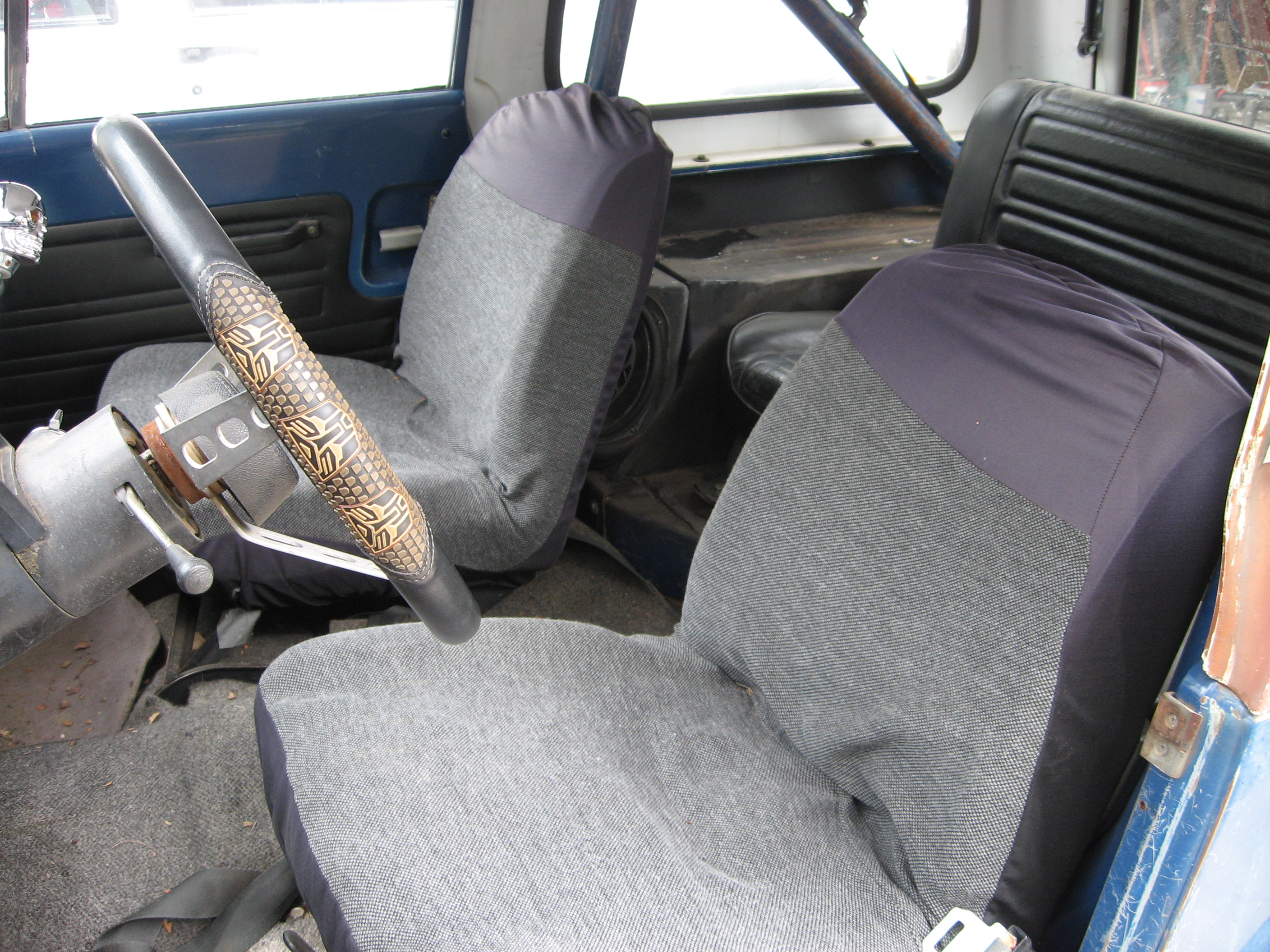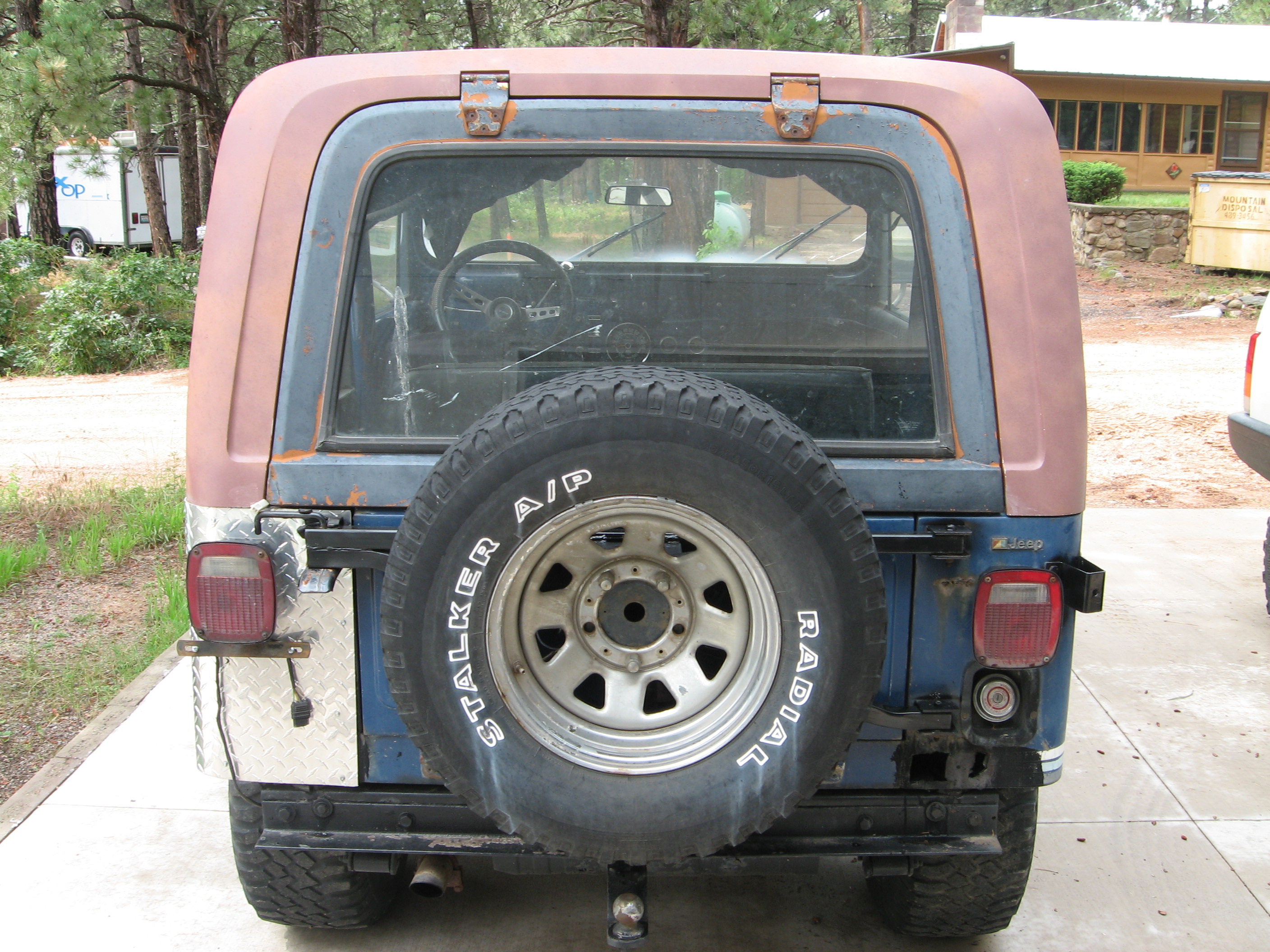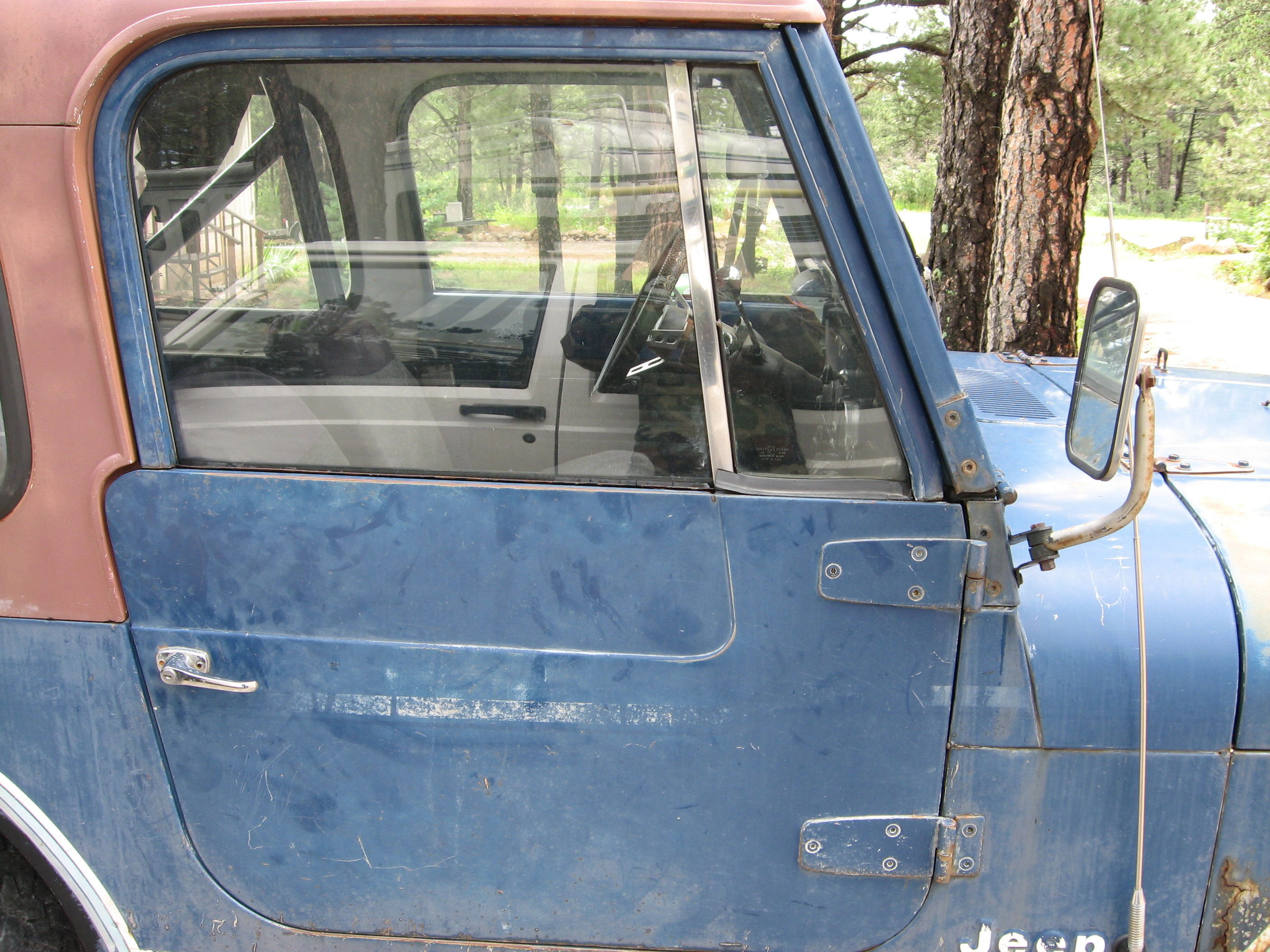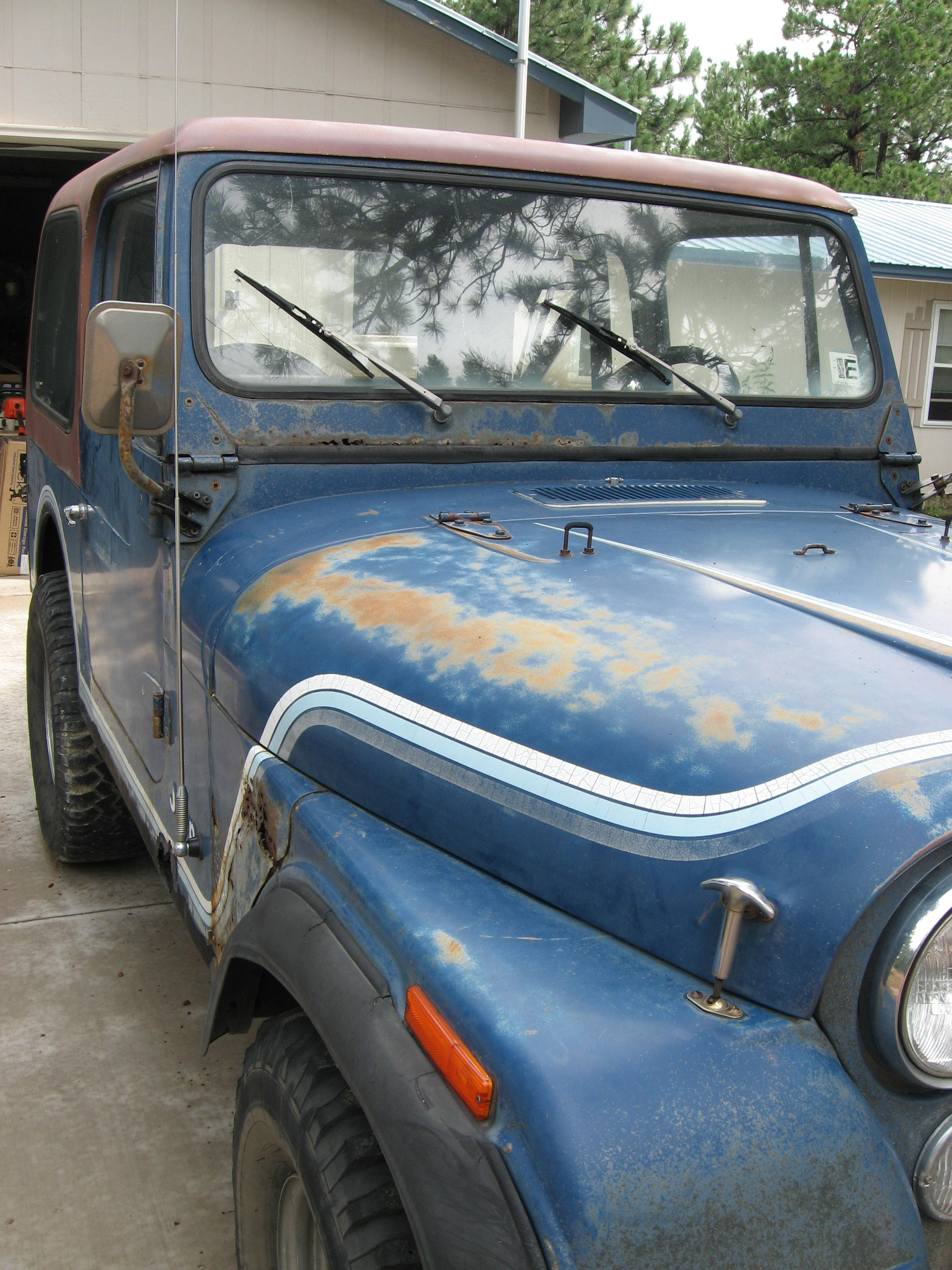 So over the next few years I started to make some changes to it. I replaced the seats and cleaned the inside out.
I also started cutting pieces of sheet metal and welding them into the holes made by rust on the tub. The goal
here was to get rid of the rust and use as little amount of bondo as possible. The tub only had a few places in it.
The window shield frame and the fenders were a different story. I decided to purchase new ones of those instead
of repairing. That's about all I got done to it until I moved to Texas in 2011.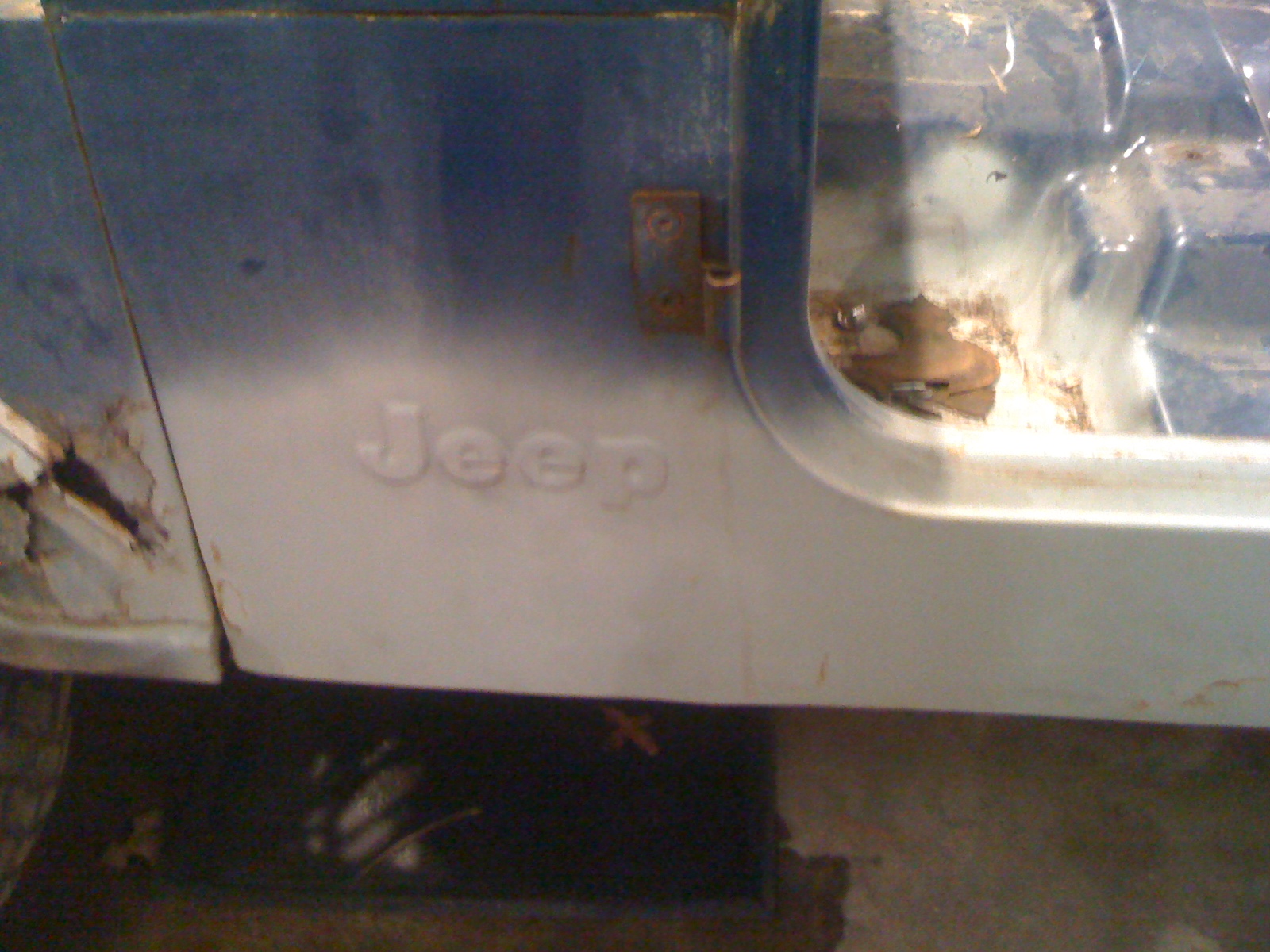 Here is one of the places that
I repaired. Just under the JEEP
Logo was a nice square hole of rust.
For the first time doing this it turned
out pretty well. The passenger side
also had the same rusted out area.
When I patched it however, I got a
little carried away and warped some
of the sheet metal on that side. Not
real bad, but a rookie mistake.
I also had two holes in the back of the
tub under the lights to repair. Here is a
picture of the right side.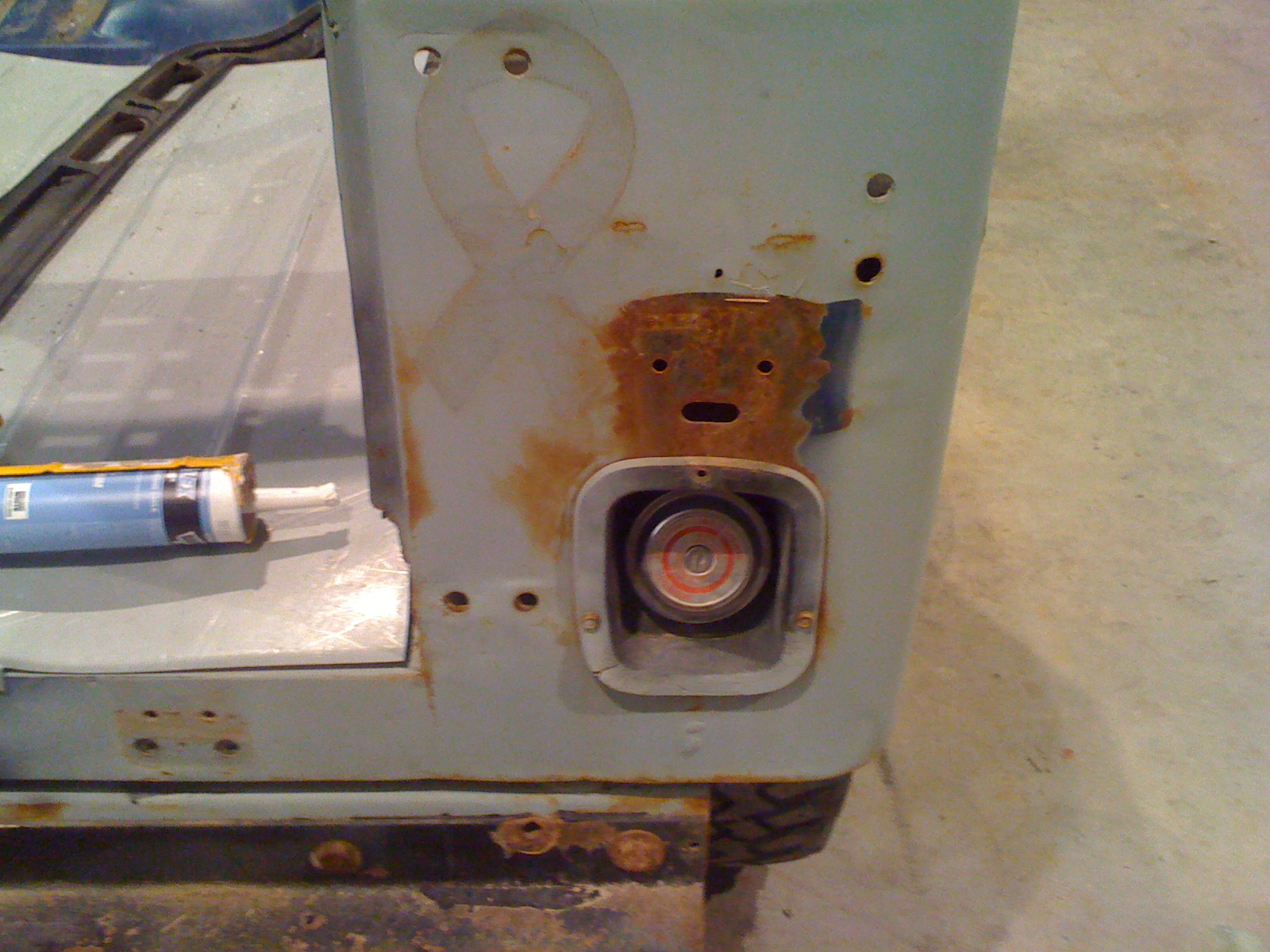 The front floor pans also needed some repair work.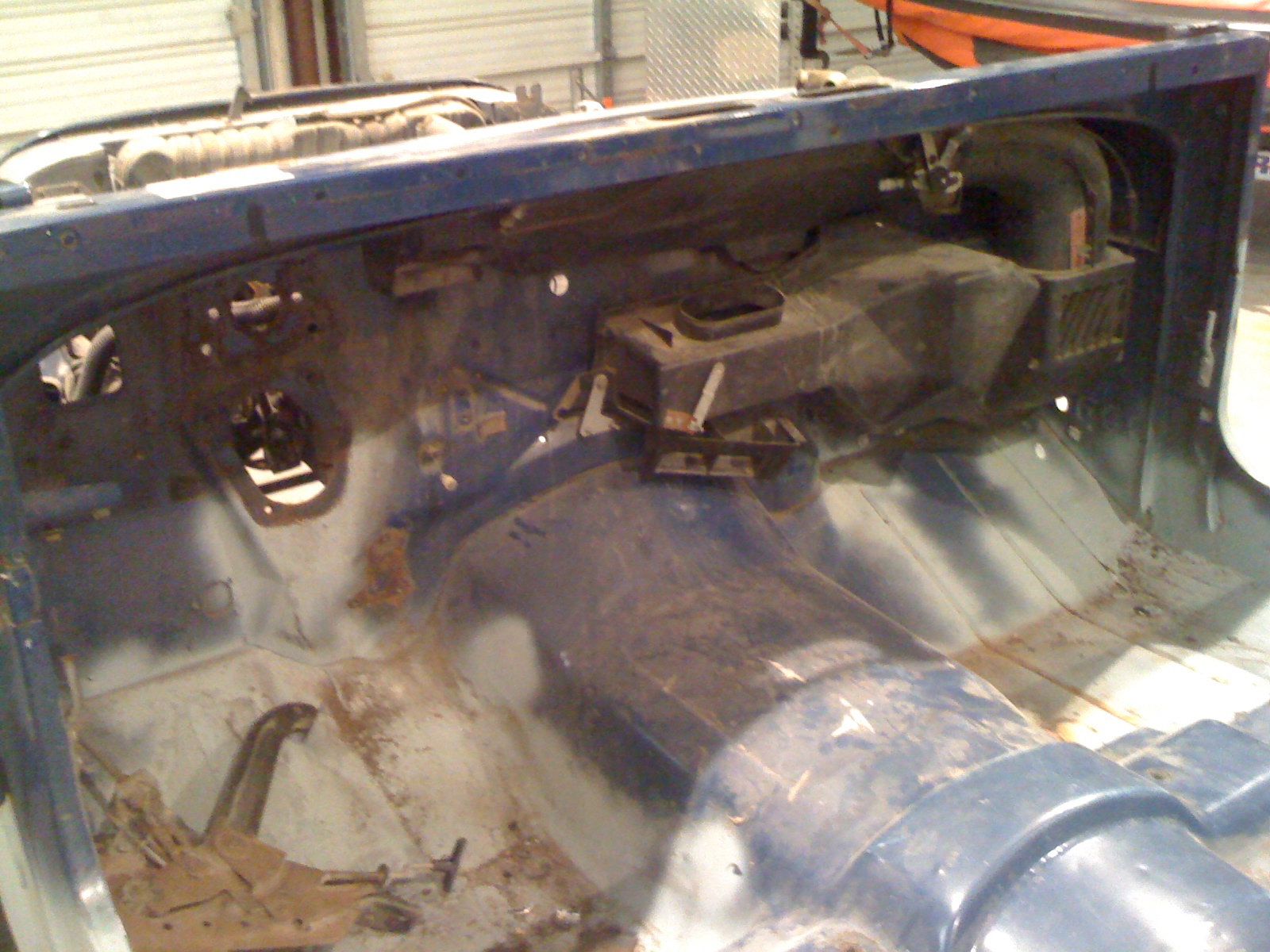 I removed the fenders so that I could get the tub off. I need to
make some repairs to the bottom of it. Especially at the body
mounts. Most of the nut holders were rusted and I had to saw
the bolts in half to get the tub off.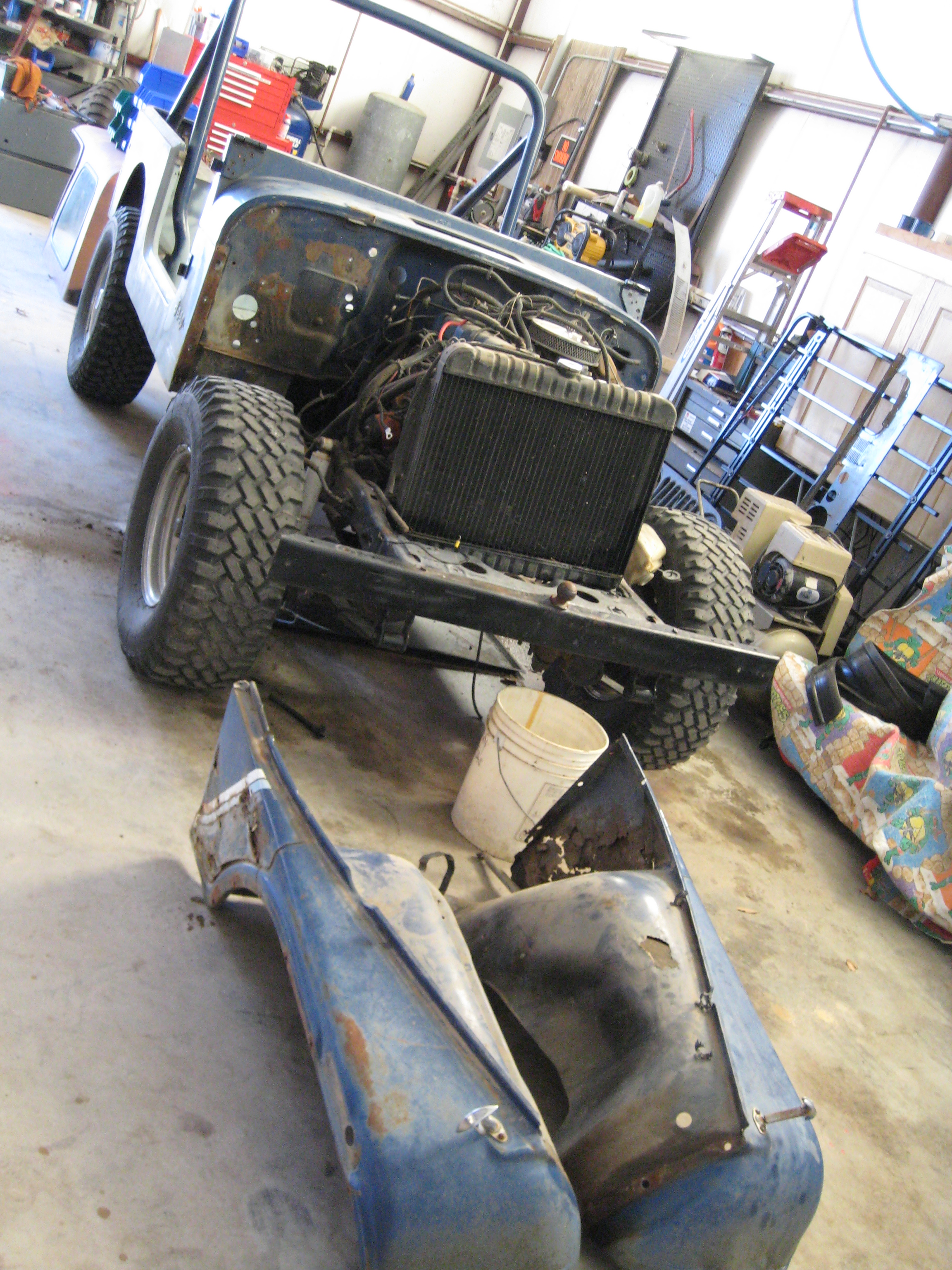 Plans are to spray the inside and the underside with "RUSFRE".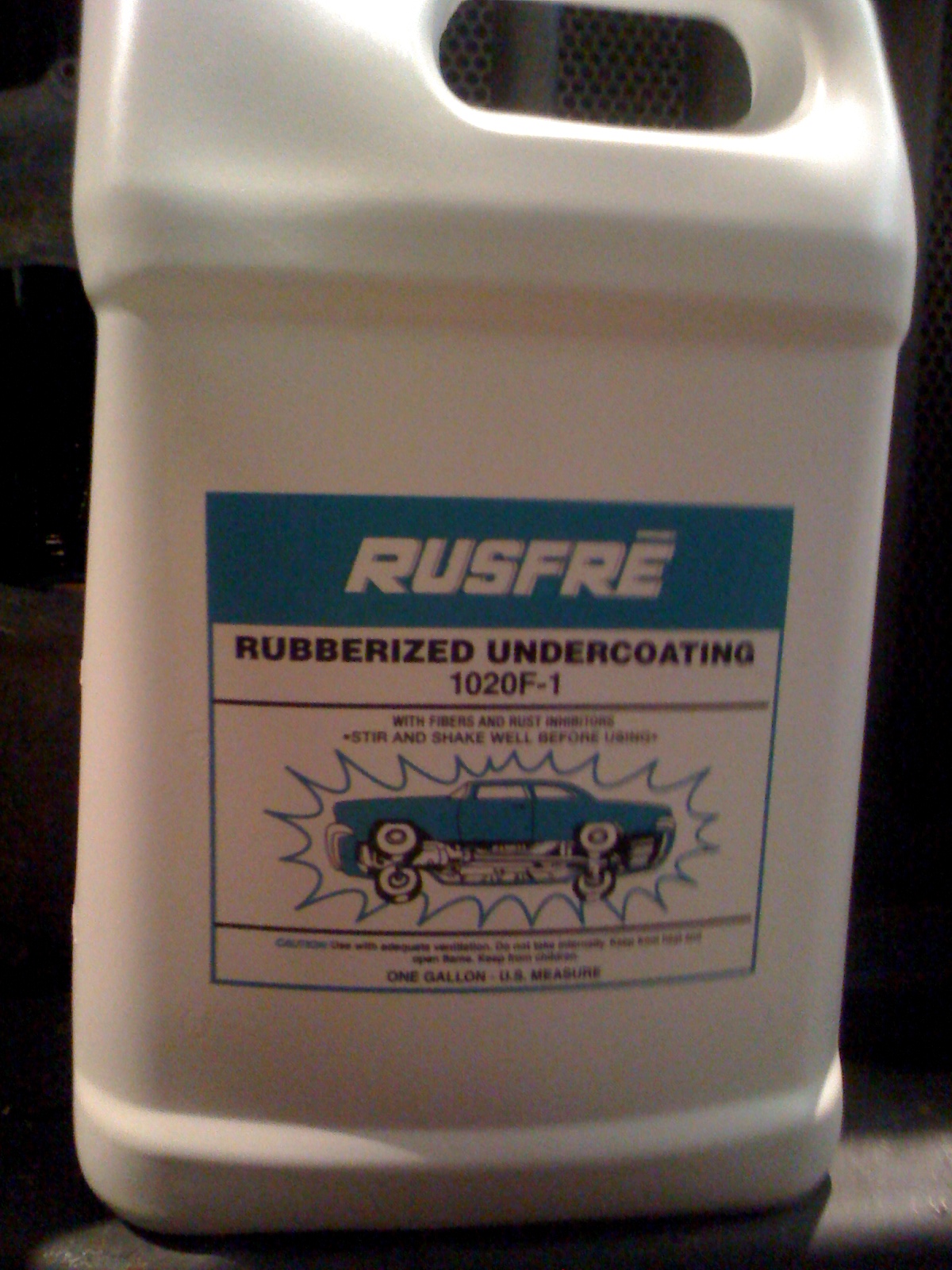 This is an under coating with fiberglass fibers
imbedded in it, along with rubber particles.
I will first use some of EastWood's Fast Etch
on the rust to convert it to zinc phosphate.
That along with the undercoating should
prevent it from ever rusting again. (yea)