Off-Road Camper Build
First three pictures are what the trailer looked like before I started the project.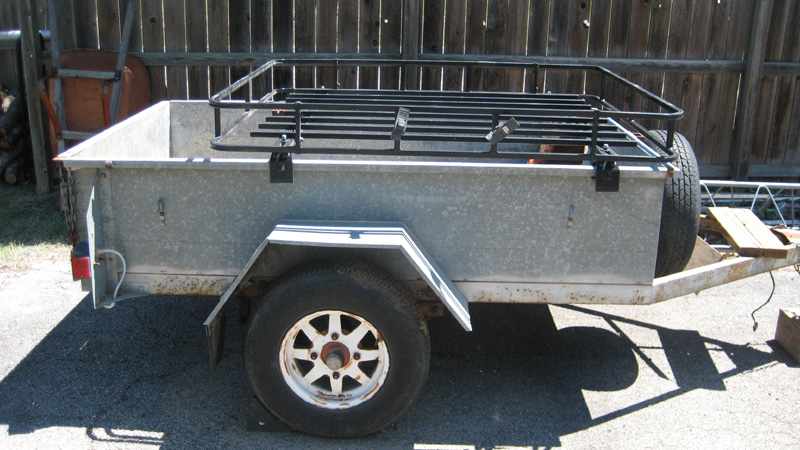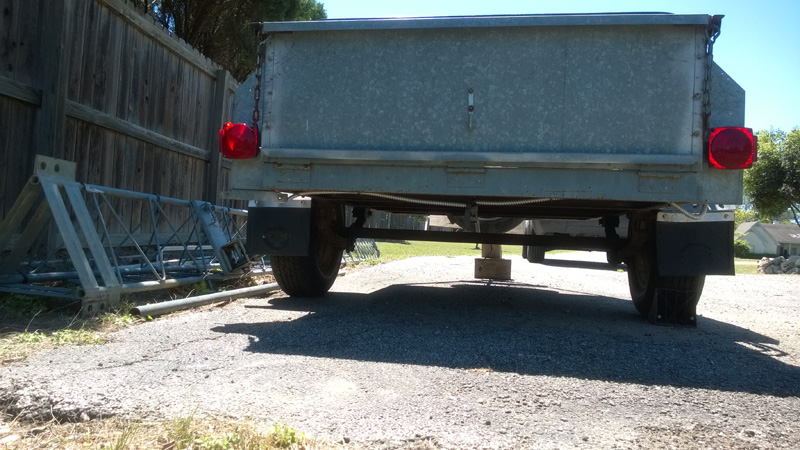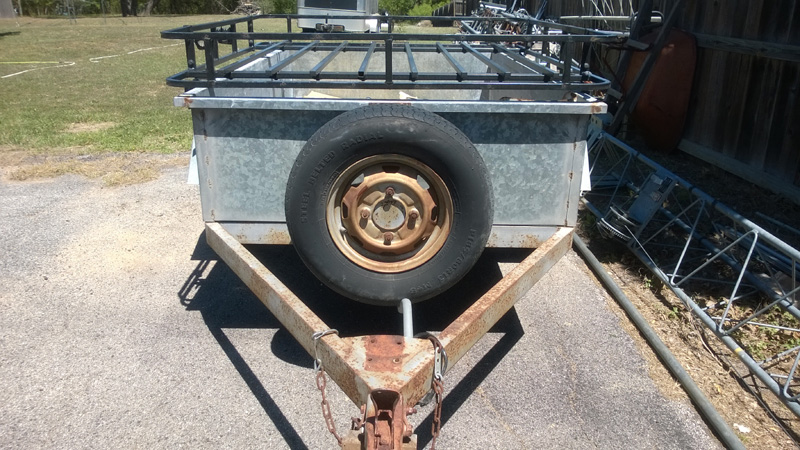 Next I bent some 1 1/4" pipe for some side protection: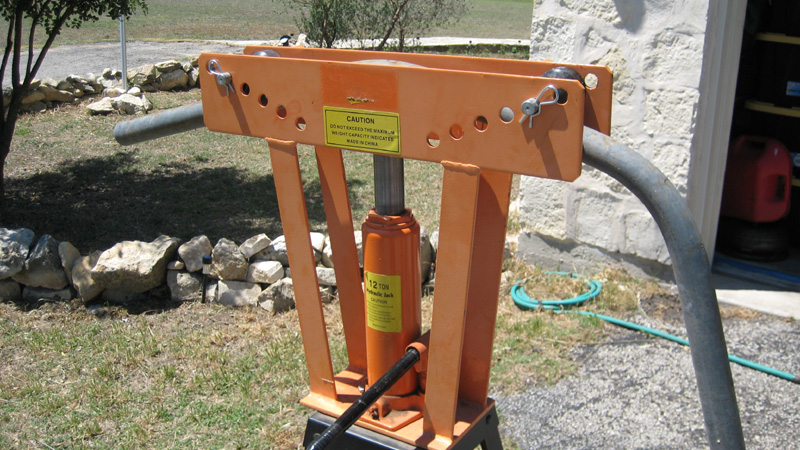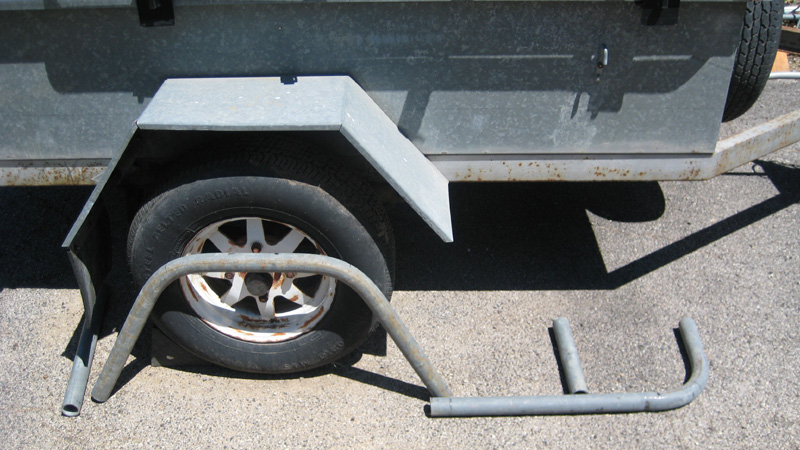 Then I separated the body from the frame:
Once that was done, I stripped the frame and painted it.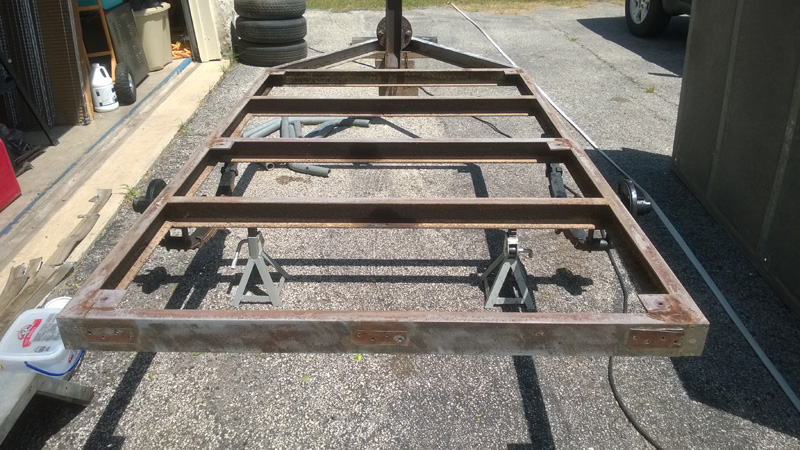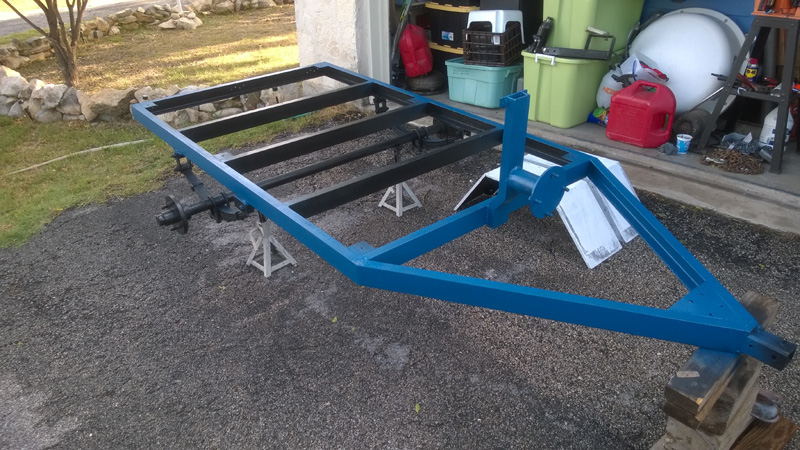 After read as much information as I could find, it was suggested that I paint the galvanized metal bed with a water base paint. Wrong!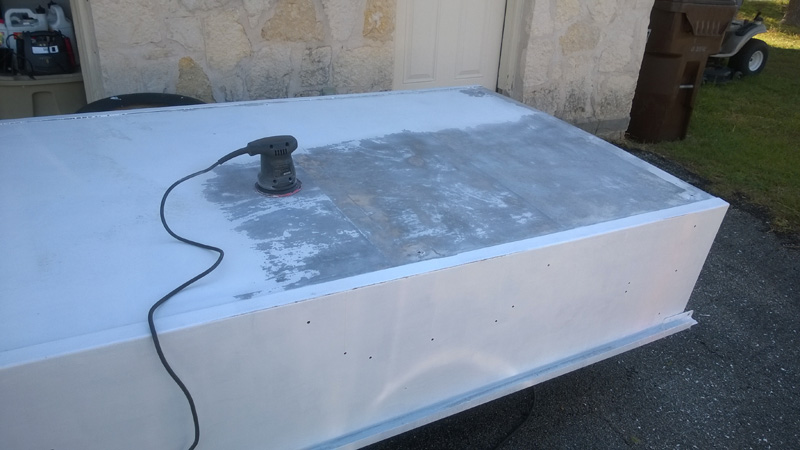 It started peeling the next day, so out came the sander and paint stripper.
This is after several hours of work:
Finally got some primer on it: